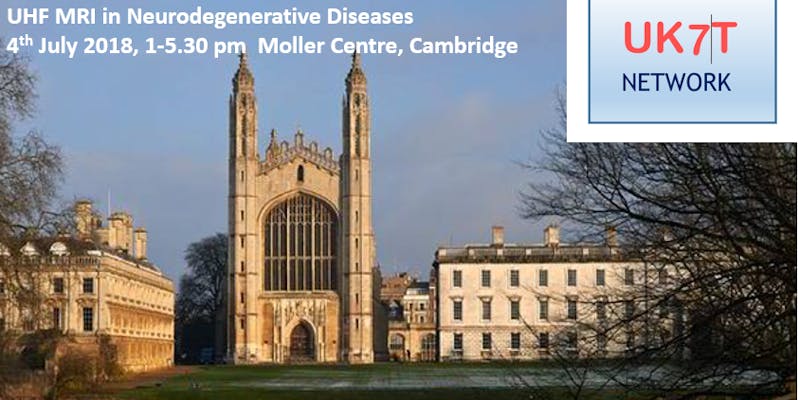 The UK7T Network are pleased to present a workshop focusing on the power and potential that ultra-high field magnetic resonance imaging and spectroscopy holds for investigation of dementia and other neurodegenerative diseases.
Confirmed speakers include:
Professor Nikolaus Weiskopf, Max Planck Institute for Human Cognitive and Brain Sciences, Leipzig
Professor James Rowe, University of Cambridge
Professor Jeroen Hendrikse, UMC Utrecht
Professor Richard Bowtell, University of Nottingha
The meeting starts at 1.30pm and registered attendees are invited to a reception lunch at 1 pm.
If you would like to attend this workshop please register via the Eventbrite page at
https://www.eventbrite.co.uk/e/uk7t-workshop-on-uhf-mri-in-neurodegenerative-diseases-tickets-47268457228
by 28th June.